The curtains will provide protection from both water and heat.
Made of acrylic fabric used in the marine enviroment, they are ideal for the outdoors being water repellent and fade resistant.
Hexagonal come as a set of 6, Square as a set of 4 and the oval as a set of 8 providing all round cover.
Simply roll up and secure to let the light in or roll down and secure with the neat key turns for shade.
Curtains are available in:
Cream
Terracotta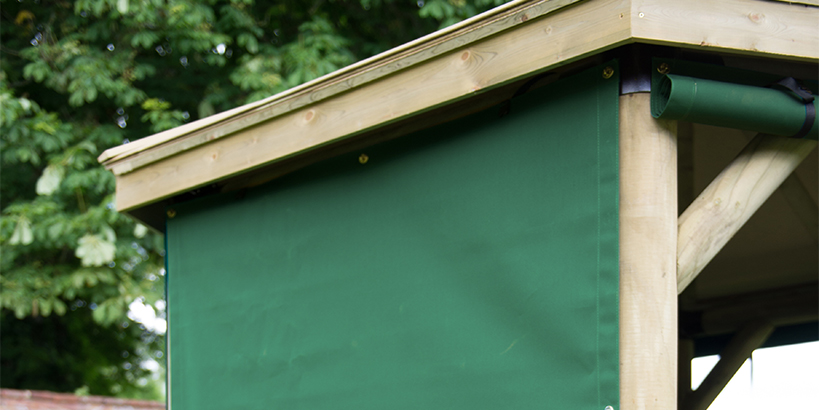 Green
Please copy and paste your colour choice in the box provided under the your product choice.
These curtains are designed for the Hexagonal Gazebos, Oval Gazebos and Square Gazebos.