With such beautiful outdoor furniture you can now bring your outside furniture inside!
Part of the Vincent Sheppard Outdoor Collection, the Roxy dining chair takes its influence from the traditional craft of woven furniture but with a retro twist, giving a nostalgic design with a strong, graphic twist.
Lounge chairs are also available in the Vincent Sheppard collection see:
The chair looks as gorgeous inside as it does outside.
Choose from either -

Black Weave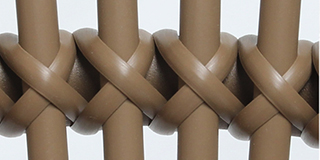 Camel Weave
The synthetic all weather rattan weave is woven over a powder-coated steel frame.
Seat cushions are available separately for this chair - please contact us for details on 0345 605 2505.
Choose between either Standard Black or White: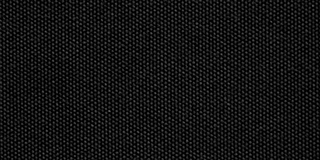 Black
White
or
Sunbrella cushion in the following colours:

Canvas (off white)

Mineral Blue (pale blue)

Dark Smoke (deep taupe)

Shingles (silver grey)
The Sunbrella fabric although not fully weather proof are ideal for outdoor use or use in conservatories.
They offer the usual shower resistant properties common to many Sunbrella fabrics.
The material will withstand mildew, chlorine, atmospheric chemicals and years of exposure to sunlight.
Maintenance after the winter months simply requires the chairs washing down with mild soap and water to wash off any dirt.
Ordering information:
Your Vincent Sheppard items should be delivered in around 4-5 weeks.
We will contact you on receipt of your order to give you more precise information.